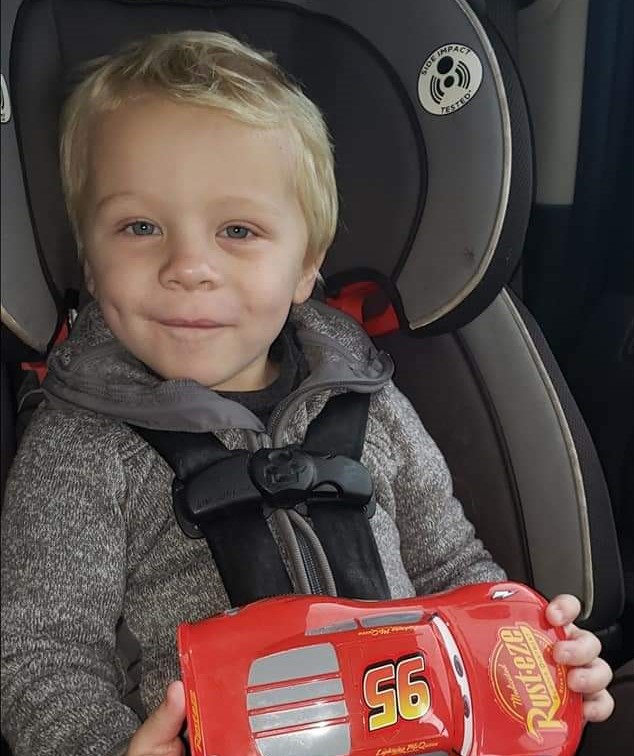 Jay's Journey to Autism Recovery
"It is tough to find the words on how to explain my son and our journey through autism. As a mom, you have the natural need to protect, help, and devote all of your love to your child. When this obstacle became a huge part of our life, I remember crying at his bedside promising him that I will help him through these hard times. It broke my heart to even admit to myself that Jay maybe didn't even understand what I was promising him. I hope this can inspire anyone who needs some direction on where to start on helping their child heal and begin the hope of recovery." – Jay's mother, Nicole
Read More
"Jay was diagnosed with autism when he turned three. We knew typical development was being halted when he was much younger, because he naturally wouldn't communicate with us, make eye contact, and he became aggressive. There was no emotional connection between our sweet boy to our family and it terrified me. I worried about his safety and well-being every second of the day. His sleep was so disruptive and it escalated the stress and worry. We jumped into action and began Early On and convinced ourselves that this would fix everything. Early intervention was our first step to helping Jay, but most certainly not the only piece to our puzzle.
After a long conversation with a close friend, we decided to take a biomedical approach to helping Jay. We found a doctor who tested Jay for food allergies, checked his thyroid levels, and ordered a hair analysis. The results we received through these tests were a game-changer. We found out that Jay is allergic to gluten, dairy, corn, soy, casein, peanut, and egg. His TH levels were so high, and the hair analysis came back that Jay had incredibly high levels of aluminum toxicity. We also found out Jay has a single copy of the MTHFR gene. Our sweet boy was dealing with inflammation on his brain and in his gut which was leading to all of these issues. There are a number of different avenues we traveled to find more answers about Jay and what was occurring in his body. Some include; MRI, EEG, neurotransmitters test, genetic testing, and severe dietary changes.
I felt incredibly overwhelmed, financially crumbled, and confused about how to even proceed with the unknown of what exactly could help Jay. He was a strong little boy who hated going to appointments all over the state. In February of 2019, we found Oxford Recovery Center (ORC). We had just left Jay's doctor and he mentioned how ORC provided multiple approaches to healing and specializes in helping children who are in need of alternative ways of healing. Their biomedical and traditional therapy approach was something I needed to know more about. I immediately set up a discovery session. The same week we visited ORC for the first time we began Jay on an array of suggested supplements, detoxing spray, and began the difficult journey of changing his diet. It was not an easy task to begin but I was certain to stick to it and see how Jay would react over time to these changes. The therapy that stood out to me immediately was HBOT (hyperbaric oxygen therapy). The benefits of this therapy were everything my son needed. Detoxing his tiny body from the heavy metals was our main concern. Jay's Mimi graciously let us borrow the money to begin this therapy. It was a true blessing. Jay responded well to his first round of HBOT. His metal toxicity levels went down more than half after the 40 hours of HBOT. His TH levels for his thyroid also decreased with the help of a thyroid supplement twice a day during this time and has continued to stay at a normal level. We did not experience a rise in communication with Jay during his first round. We can say though that our son did begin to open up and connect with us more than ever before. We were blessed with hugs, eye contact, laughs, and his own way of communicating his needs began to happen.
We were overwhelmed with the support and belief of hope and recovery at ORC. We are by no means a wealthy family, so these therapies we wanted to do for Jay were a huge financial sacrifice. The team at ORC believes in my son and that right there makes us loyal to them forever. Their foundation would end up playing a huge role in the continuation of healing for Jay.
The start of speech therapy was a challenging one for Jay. Overtime Jay has begun to develop an array of words and is slowly communicating back and forth to us. He is considered both verbal and non-verbal. We see less frustration in him when communicating his needs to us because he has developed a better understanding of words and routines with the help of his AEC device and the love of his family pushing him. One of his biggest accomplishments this year is that he is fully potty trained. We are so proud!
When 2020 began, Jay was in a devoted ABA program, receiving speech at ORC but still struggling with his emotions, behaviors, and communication. Luckily for our journey, we always have seen some progress with everything we have done for Jay, but we had to step it up. I decided to write to the Oxford Kids foundation and apply for a grant to do another round of HBOT and medical consultation and testing with the incredible Dr. Bogner. Jay received an overwhelming amount from the Foundation to begin the journey with another round of HBOT and begin the testing process with his new doctor. It was during this time that we saw impeccable results of detoxing during HBOT and a heightened amount of speech. During the time Jay started his second round, COVID-19 made its way through everyone's lives. I was terrified that Jay would stop receiving his therapy at ORC. That, fortunately, did not happen. It took time for Jay to begin his journey with Dr. Bogner. After receiving all of his labs back we had our consultation and geared up for the next piece of our puzzle to hopefully be found. Jay has made gains in many domains and we know healing takes time. With the help from his supplements, therapies, dietary changes, and direction from Dr. Bogner, our son will have a brighter future. We know there is a lot of growth and healing that still needs to occur. But Jay is proof that these biomedical and traditional therapies can make positive changes in the lives of children with autism. It is not an easy road to be on, especially when there is still so much unknown about autism.
The Oxford Kids Foundation helps my son and other children receive the therapies they so desperately need. Without support from others, these grants could not be received by these well-deserved children that deserve a brighter future. We will forever be committed to Oxford Recovery Center and are thankful for the amount of hope and support they have given our son and family over the past year and a half. The experience has been beneficial to Jay and seeing results keeps us on the path and direction to recovery.
Please consider supporting the Oxford Kids Foundation in your charitable giving this year. My son and so many others thank you for your generosity." – Jay's mother, Nicole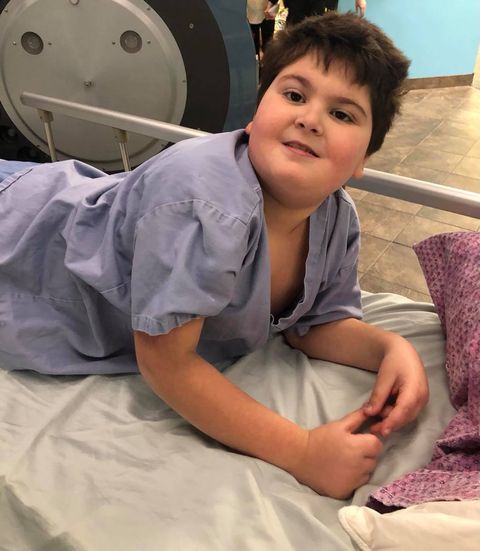 Recently, Antonio's mother, Concetta, wrote a letter to the Oxford Kids Foundation's Board of Directors, and she was gracious enough to let us share her message with all of you. None of this would be possible without help from all of our supporters. We are all so grateful for everything you do to help us help these children.
Read More
"Oxford Kids Foundation board members, 

Please let me begin by telling you your foundation is the reason my son Antonio has made more progress in 4 months than he has in 8 years. Antonio has always been a child of very few words (one-word commands to be exact). After only the first few weeks of HBOT, he has been able to put together two-word requests. This is a huge accomplishment! For that I will always be eternally grateful. 
Through your generosity, we've had 2 rounds of HBOT treatments, something that we could never have imagined, 2 appointments with Dr. Bogner, genetic testing and neurotransmitter testing. All of these things have helped him and our entire family in many ways.
Antonio is more present, he interacts with the whole family, and is aware of what is happening around him. Has more energy, is happier, and I can tell he feels great! He really enjoys the hyperbaric oxygen chambers, he Loves going every day and has even requested to go on weekends. 
With the help of Dr. Bogner, my husband and I have a better understanding of what our little guy is going through and how to help him. We can already see improvements just from changing a few things in his diet and the new supplements he is taking. 
Our family is beyond grateful for all that your foundation has done for our "baby." Without the grants this would never have been possible. It has been wonderful to be around people who truly care for the health and wellbeing of my child. I have been to many places that put business and money above everything else. At times I felt like Antonio was just a "number" to them. I can wholeheartedly say that the Oxford Recovery Center and Oxford Kids Foundation puts the needs of the CHILD above everything else! 
We feel so Blessed and grateful to have had this opportunity.
Thank you." – Antonio's mother, Concetta