Throughout the year, Oxford Kids Foundation has many events that raise money and awareness. These events make it possible for us to help as many kids as possible.
Thank you to everyone who participated in our 2020 Virtual Fundraising Auction. Between the auction, our generous sponsors, and a large sum of individual donations, we were able to raise over $90,000! None of it would have been possible without our incredible donors, sponsors, and volunteers. Stay tuned for information on future events.
If you have questions or concerns regarding payments for items and donations, item pickup, etc., please contact info(at)oxfordkidsfoundation.org and a volunteer will get back to you shortly!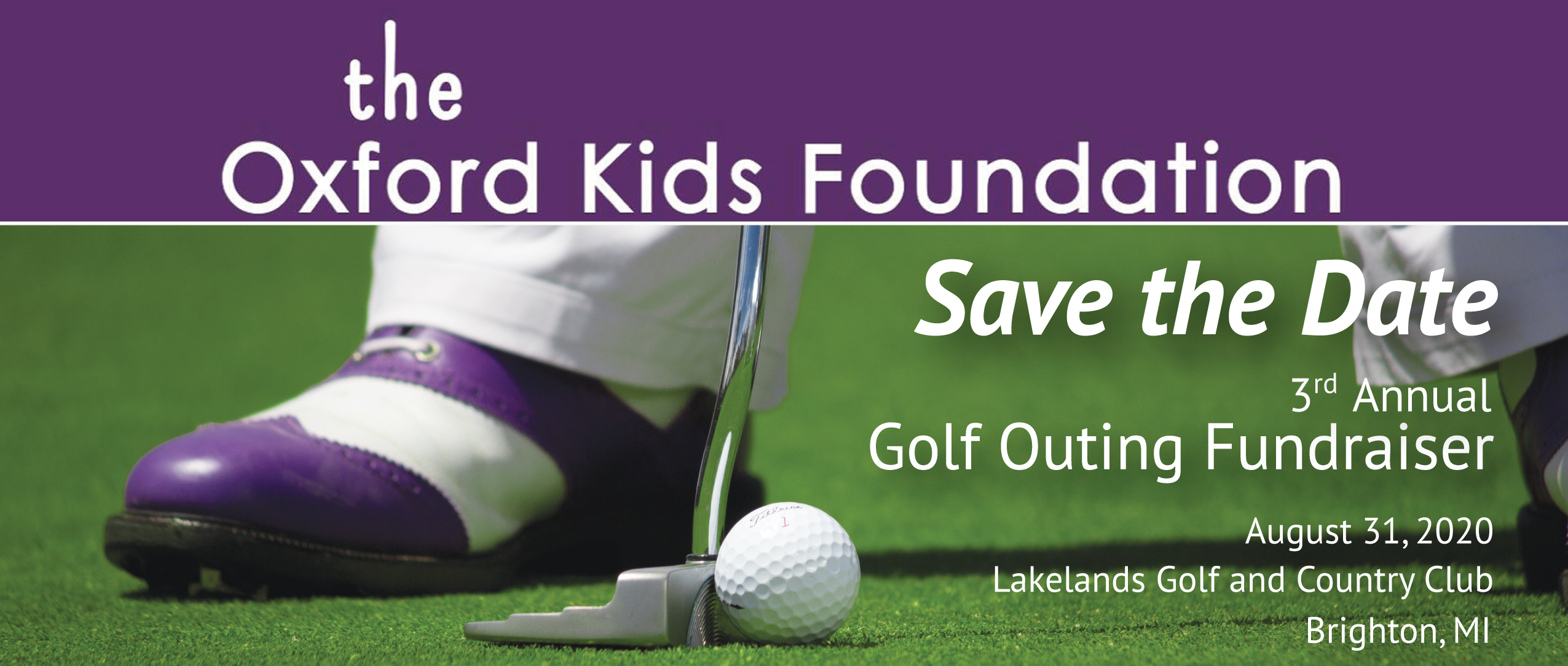 Information and registration for the 2020 Golf Outing coming soon!
An aware parent loves all children he or she interacts with – for you are a caretaker for those moments in time. -Doc Childre