Throughout the year, Oxford Kids Foundation has many events that raise money and awareness. These events make it possible for us to help as many kids as possible.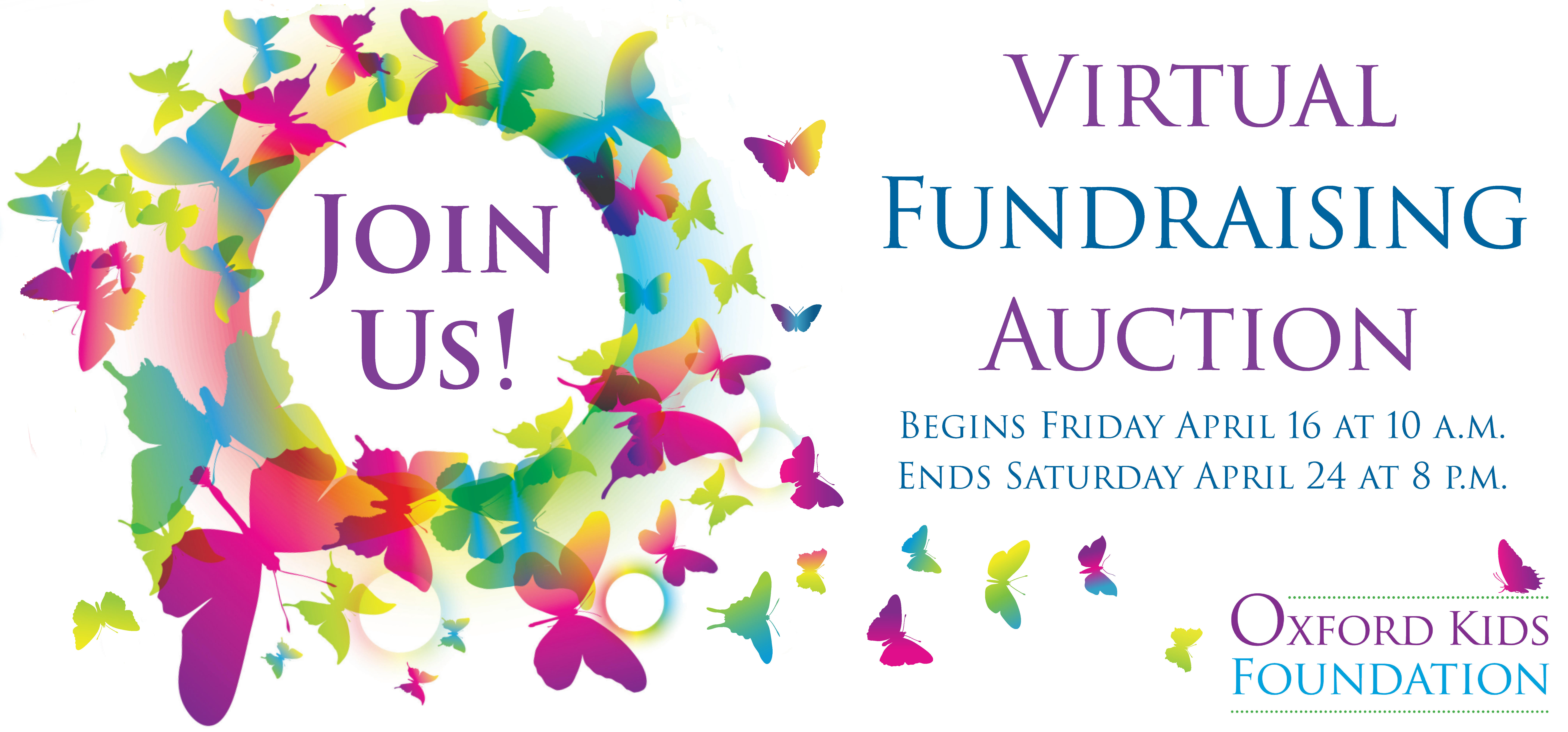 Join us again this year for a Virtual Fundraising Auction!
Last year's event was a blast, and we had so much fun curating this virtual event to raise money for kids in need. This year we decided to follow the same format and use our virtual platform in a fundraising auction for the kids!
Registration on the auction site is open now. Bidding will begin on Friday, April 16th at 10 a.m. and end on Saturday, April 24th at 8 p.m.
We will start previewing items soon, so stay tuned for details to come!
If you are interested in volunteering for the auction, or if you have an item you would like to donate to our auction, please call us at (248) 264-2244 or email info@oxfordkidsfoundation.org and we will communicate next steps with you!