Our Core Values
Accessibility: Providing access for therapies and resources to help children with disabilities, chronic illness, and traumatic injuries.
Accountability: Commitment to noble stewardship, transparency, and highest fiduciary responsibility.
Integrity: Commitment to premier standards of personal, ethical and professional behavior.
Innovation: Conducting, supporting, and promoting research for alternative therapies.
Excellence: Supporting and creating the highest caliber of therapies and resources for children and their families.
Our Vision:
The Oxford Kids Foundation is recognized as a Non-profit organization. We are a passionate team of 100% volunteers who work to help children in need. Our goal is to raise and award funds for children to receive beneficial medical therapies not covered by insurance in the state of Michigan.
Our Mission:
The Oxford Kids Foundation is dedicated to helping children with disabilities, chronic illness, and traumatic injuries have access to therapies and medical care not covered by insurance.
A note from the Founder:
As a mom of a disabled daughter, I personally learned the challenges of providing for a child with special needs. Although I found benefit in traditional therapies: speech, language, physical, and occupational therapy, I knew there had to be more options out there. For my daughter the answer was to add hyperbaric oxygen therapy to her daily regimen. Although this was not seen as the normal, insurance covered treatment, it was the answer in giving me back the healthy, mobile daughter I once had.
After having my daughter's life given back to me, I sought to serve others by making this therapy available to as many people as I could.  I opened a clinic so that others could have access to the treatment also. However, it did not take long to realize how many of my patients needed not only the hyperbaric oxygen therapy, but many other treatments and specialized diets as well. Many parents were already financially drained. Although the parents became very creative with fundraising we wanted to do more to help. That is when we also began doing fundraisers to raise money to help the families of these children financially and have the ability to do more therapies. Out of that desire grew Oxford Kids Foundation.
Upon development of the foundation it has been a humbling experience to realize how many people are out there who want to help others financially. You too can make a difference in a child's life!
Help heal the world, just give back.
Tami Peterson (Powell), PhD
Founder
Oxford Kids Foundation
Executive Board of Directors:
C. Leslie Banas is a shareholder with the Kemp Klein Law Firm. She has over 30 years' experience counseling clients in corporate and real estate matters. She assists clients to grow and thrive by helping them organize their companies, successfully complete business transactions, maneuver through regulatory processes and resolve legal issues. Her clients include entrepreneurial and established businesses in various industries, including commercial real estate, health care, professional services, manufacturing and hospitality. Leslie is also committed to assisting worthy non-profits in their vital work of enhancing communities and assisting vulnerable populations. She previously helped form the Women's Leadership Forum to provide leadership training to professional women, and aided HAVEN in developing its new Pontiac headquarters. Leslie is very happy to have the chance to help OKF and its committed team bring needed therapies to disadvantaged children.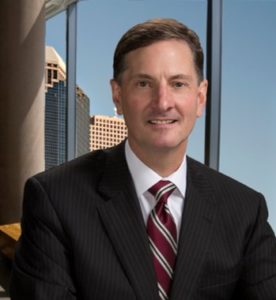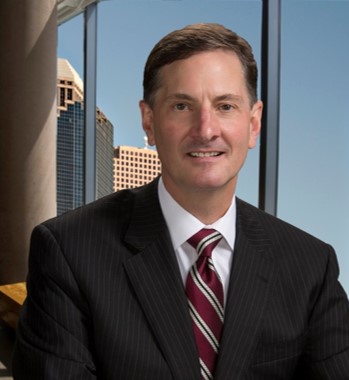 Chris Peterson is our treasurer, and a recent addition to the family of supporters for Oxford Kids Foundation. Chris is a principal with the CPA firm of UHY LLP and has more than 30 years of experience in the public accounting profession.  In addition to being a licensed CPA, Chris is also a Certified Fraud Examiner (CFE) and Certified Internal Auditor.Chris has provided tax, accounting and financial services to numerous not-for-profit entities and Sec. 501(c)(3) exempt organizations, during his career.  Most recently, he concluded a six-year volunteer term as treasurer and councilperson with Calvary Evangelical Lutheran Church (CELC) in Clarkston, MI.  Chris continues to provide financial guidance and oversight for a facility expansion project at CELC.Chris is excited to be part of the passion and vibrancy that surrounds the Oxford Kids Foundation.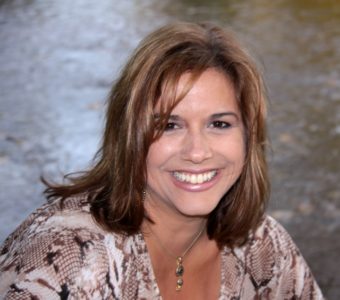 Cheryl Wasilewski has over 25 years of experience as a leader in global sales, and expertise in the management of multicultural teams. With a strong track record of building solid value-driven relationships with both customers and joint venture partnerships, Cheryl has consistently delivered exceptional performance and exceeded annual revenue objectives. As Founder of JCW Marketing & Sales, she provides select clients with guidance in the development of successful business plans and strategies, and was instrumental in the implementation of the Public Relations and Social Media rollout for the North American International Auto Show. She played a key role in sales process development throughout the integration of the largest airline merger in history at the time. With a track record of innovation and problem solving, Cheryl has a talent for identifying gaps in products and services, developing and deploying new business strategies and campaigns, and delivering customer-focused solutions that contribute to improved productivity, revenue, and market share.
John Dunnuck has been supporting the Oxford Kids Founation since 2011. John observed firsthand the healing power of hyperbaric oxygen and other therapies during JeAnnah's recovery from debilitating illness. John began his commitment to helping children at the Oxford Kids Foundation's first annual fundraising gala in 2011 with hope that his work could bring hope and healing to more children with special needs. John is a Transmission Line Design Engineer with POWER Engineers, a consulting services and engineering firm . He holds master's and bachelor's degrees in engineering from the University of Michigan. John directs behind-the-scenes operations before, during, and after the annual fundraising gala.
Tony Hopkins joined the OKF in 2018.  He attended the 2018 fundraiser gala and had the pleasure of meeting the families that have benefited from the grants provided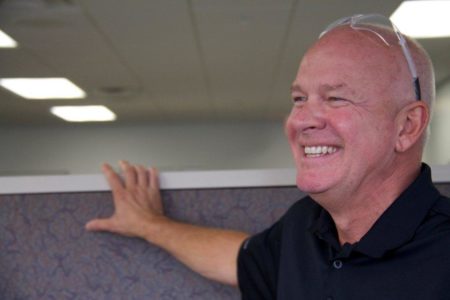 to them through generous donations.  After hearing their stories and meeting the children that received treatments, Tony began working on the OKF's first annual golf fundraiser that was held just four months later.  A thirty-six year automotive veteran, Tony is the Senior Vice President of Interior Systems for Toronto based automotive supplier, ABC Technologies. Tony is an avid golfer, enjoys travel, music, and cooking.
Advisory Board of Directors:
Dr. Tami Peterson, Ph.D.: Tami is a mom to two extraordinary children, Blake and JeAnnah. Tami taught children with special needs from 1985 through 2013. Her own daughter's life-threatening illness lead her to discover the healing power of hyperbaric oxygen therapy. Not only is she blessed to serve others at Oxford, she serves others by fundraising, so that they may receive the alternative therapies they need.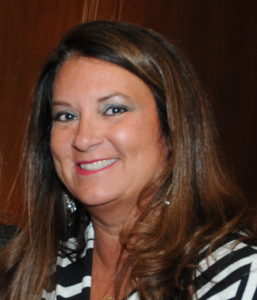 Cindy Sheppelman: Cindy has always been compassionate and generous to her friends and extensive family. But when she suffered a traumatic brain injury in 2010, Cindy was exposed to the expense and frustration of disabled people trying to recover. She quickly discovered that traditional therapies covered under insurance, often are not best in recovery. In her own journey to recovery she realized therapies such as hyperbaric oxygen therapy, Anat Baniel, and therapeutic riding offered her healing. She has worked tirelessly to raise funds and awareness for children who can benefit from these amazing therapies, as she feels this is now what God has called her to do. A phrase she loves to use is, "You really can change the world if you care enough." By Marian Wright Edelman
Ann Oxford: Ann has been the pampered wife of Jim for more than 50 years.  They are blessed to be the parents of two amazing and wonderful children; Douglas Oxford who lives in Augusta, Georgia and Tami Powell, the Director of Oxford Kids Foundation.  She and Jim are the grandparents of the three best grandchildren in the whole wide universe: Blake and JeAnnah Powell and Noelle Oxford.  Ann is a retired Health Information Administrator and in that role, she worked in several health care facilities.  When her granddaughter JeAnnah became ill and ultimately disabled, Ann experienced in a personal way the spiritual, emotional, physical and financial challenges that every member of the family experiences when there is a disabled child.  Ann now serves as part of the leadership team in a local Community Bible Class (CBS) and volunteers at the Hyperbaric Center along with the Oxford Kids Foundation. Ann's primary goal in life is to trust in the Lord with all her heart and not to lean on her own understanding but in all her ways acknowledge Him and allow Him to guide her path.
Jim Oxford: Jim is the devoted husband of Ann, spoiling her in every way.  He is a retired mechanical process improvement engineer and retired from a machine sales position where he assisted the auto manufactures in production line design and process improvement.  After his retirement, Jim had the privilege of caring for Blake and JeAnnah before and after school when Tami and Bruce were working, experiencing firsthand the challenges of caring for a child with a severe illness and disability.  His service in the church has been largely serving in children's programs where he taught by both words and examples the love of God. He has emphasized to each of his grandchildren that "love is behavior". Besides volunteering for the Oxford Kids Foundation, he is volunteer at the Oxford Hyperbaric Oxygen Therapy Center, often just holding the little ones and giving words of encouragement to parents and patients young and old.   His desire is to reflect the love of God in all he does.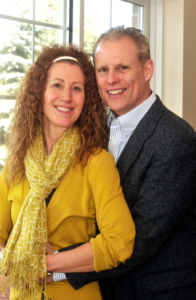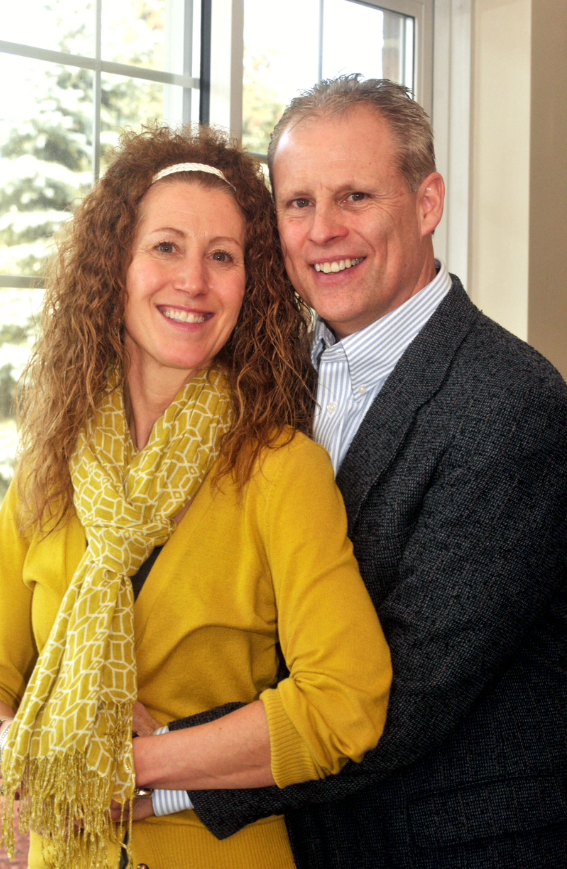 Gary Marken: Gary's involvement with children goes far beyond his own. He has been a dedicated coach for football and baseball for over 10 years in South Lyon. His servant heart has allowed him to work with many committees in fundraising for the schools, holding many events and helping those in need. God brought Gary to Oxford Hyperbarics in 2008 and he continues to be blessed every day and live out his passion to serve.
Paula Marken: Paula and her family have lived in the South Lyon Community for over 40 years. Her love and passion for children has kept her working for the South Lyon School district since 2003. She has always been an advocate for children and is very involved in her church, teaching in the children's Adventureland for the last nine years. Her husband Gary is also on the Board. Paula's life goal: "I believe God has a purpose for each of us, and mine is to make a difference in the lives of others, to show Christ to all while continuously seeking Him in everything."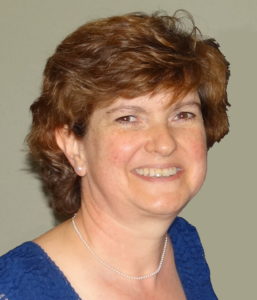 Kris Kowalski: Kris has been actively involved in her school district, helping to meet the needs of children with special needs. Kris is married to Dave and is the mom of three teenage children, two boys and one girl. She strives to give more children the opportunity to afford alternative therapies. Kris enjoys sewing and has volunteered many hours making numerous costumes for a local theatre company.